Sin and Flesh Bike Ride - August 6, 2011

Activity by Michael S.
Photos and report by Ken L.


View from Sakonnet Point
The "Sin and Flesh" bike ride! Michael S. has posted this on GONewEngland.org for years. So...What's it all about anyway? Your Webmaster went to find out.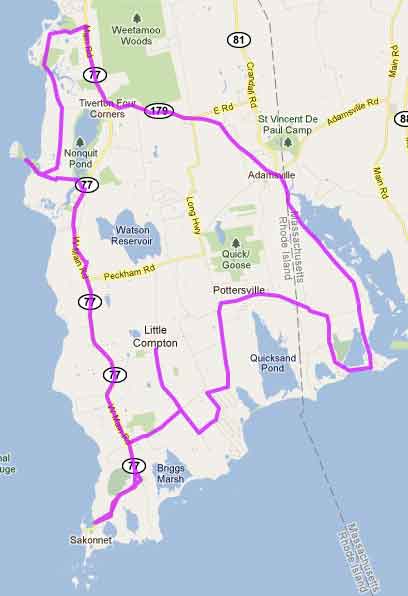 The ride starts and ends in Little Compton, Rhode Island,
running counterclockwise on the map.
Click here to see the route on Bikely.com.
This time it was a group of six--Your Webmaster, John, Steve, Ann, Scott, and trip leader Michael S. Your Webmaster's trip from north of Boston as a bit longer than planned and he was about 15 minutes tardy, but the group hadn't started the ride and was milling about at Little Compton Commons. Yay! So I hurriedly got my stuff together, and shortly we were on the way.
Starting at Little Compton Commons, the first leg of the journey was a non-stop to Acoaxet Road in Westport, MA and our first ocean excursion of the day.

Steve

Ann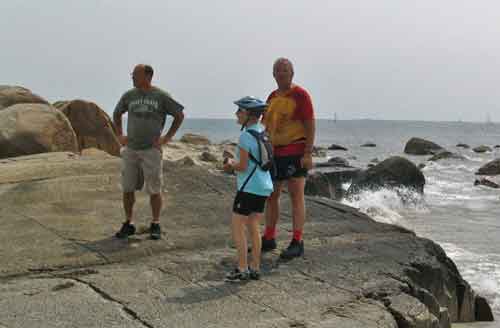 Steve, Ann, and Michael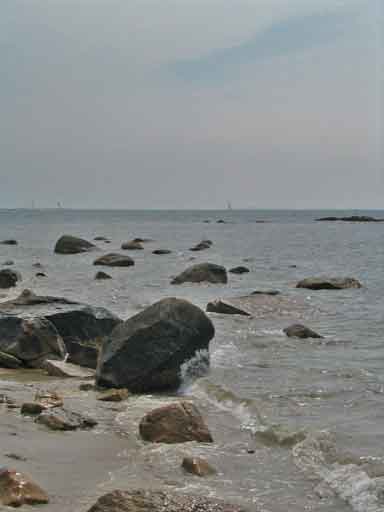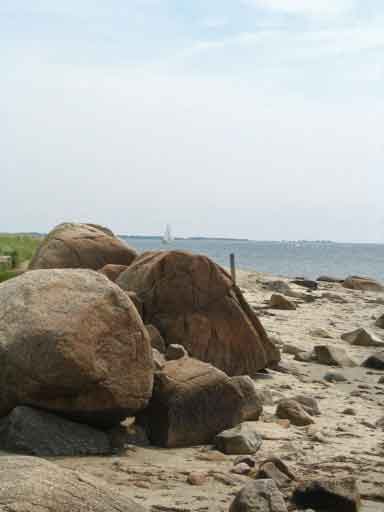 A police officer pulled up and began writing up a parking ticket on a vehicle without a parking permit, but he assured us that the bikes were OK. Whew!
It would have been great just to stay there for the day, but we had another 30 miles to go and more to see, including, of course, a stop at Gray's Ice Cream in Tiverton, Rhode Island.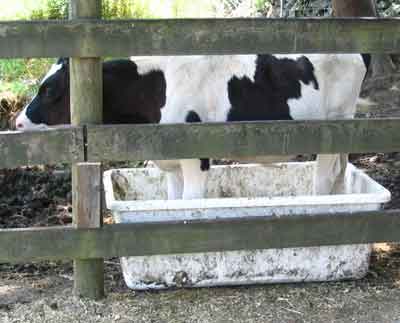 This cow at Gray's stood in its food trough. Nope, no idea.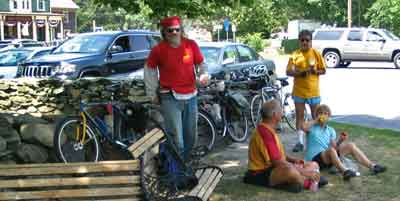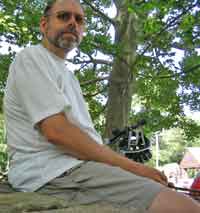 Scott, Michael, John, and Ann at Gray's...and Your Webmaster gettin' some shade
Our route then brought us past the halfway point and on to Sapowet Cove and the bridge on Seapowet Ave.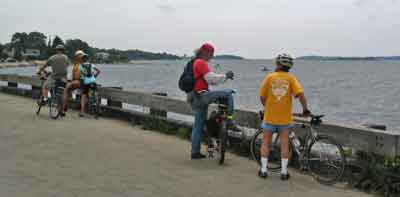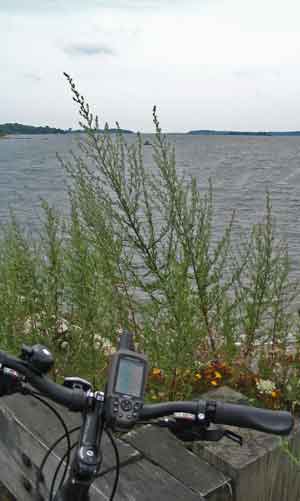 From the bridge looking south you can see Fogland, our next destination.
The group rode through Fogland Beach and out to Fogland Point over a single lane dirt road.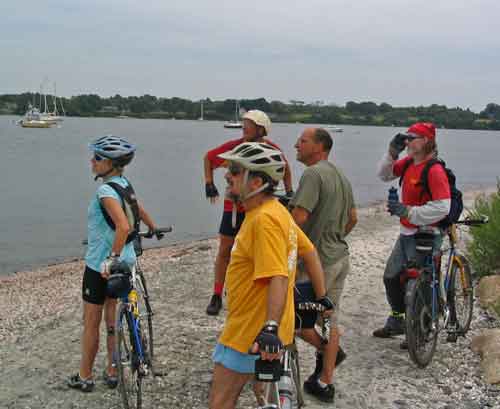 Ann, John, Michael, Steve, and Scott look back at Sapowet from Fogland Point


...somewhere in there is that bridge on Seapowet Road...
Heading south from Fogland, it was time for nom-noms at--where else--a winery!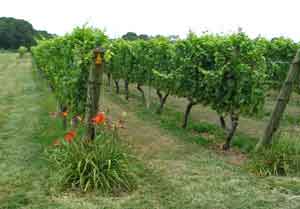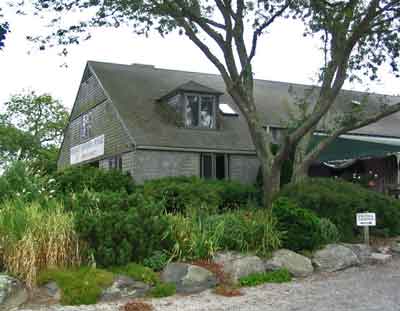 Sakonnet Vineyards offers food and wine tasting. It's a great place to stop along the way.
A bit further south on Route 77 Steve broke off and went back to Little Compton Commons, and the rest of us went on to Sakonnet Point.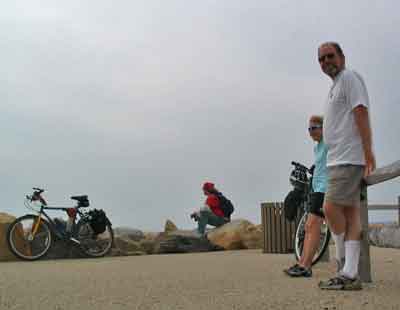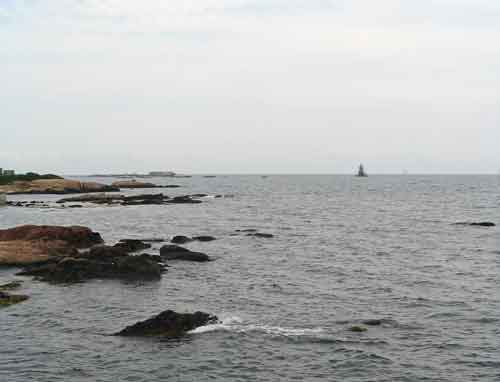 Your Webmaster relaxed on the rocks for a while and looked out over the water at the sailboat races and lighthouse undergoing restoration work. The rest of the group milled about and chatted for a while, getting in a little bit of down time before riding back to Little Compton Commons.
When the 38 mile ride was finished, Michael, Ann, and Your Webmaster packed up our bikes and drove over to South Shore Beach to cool down in the sand by the water. Michael and Ann got in a swim. It's a very nice way to finish up the excursion before heading home.
Next time Your Webmaster is pondering getting a place to stay for the night and riding the East Bay Bike Path from Bristol to East Providence the next day. Any takers? :-)
OK, now, what's "Sin and Flesh" all about? Ummm...welll...Your Webmaster still doesn't know. He didn't ask. It looks like it'll have to be something to check into during the ride again next year...